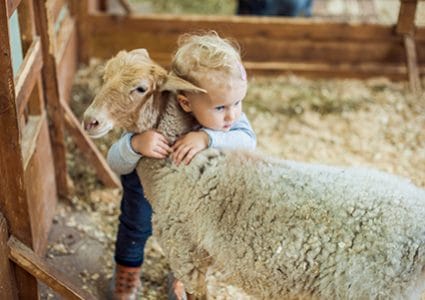 HUEBER SHEEP FEEDS
Hueber 16% Sheep
Hueber 18% Sheep Grower
Hueber 19% Lamb Starter
HUBBARD LIFE SHEEP
Hubbard® Life Sheep Feeds is designed specifically for small or medium flocks. They contain no added copper, and are pelleted to reduce the amount of separation of ingredients, thereby reducing feed waste.
Our high-quality feeds are scientifically balanced for high nutritional value. Hubbard Life Sheep Feeds contain ammonium chloride and also maintain the proper calcium to phosphorus ratio which both help prevent urinary calculi (water belly).
In addition, these feeds are specially formulated to provide vitamins A, D and E, which are instrumental in the stimulation of the natural immune system.
Check out our sheep Tips and Tools section for more information on feeding sheep.
Looking for a feed for your show lambs? Check out our Show-Rite® Show Lamb Feeds
Lamb Grower & Finisher Feeds
37% Sheep Supplement & Conditioner Feeds
Sheep Mineral
Multi-Species Milk Replacer
Nutripreme®
Lamb Starter Feeds