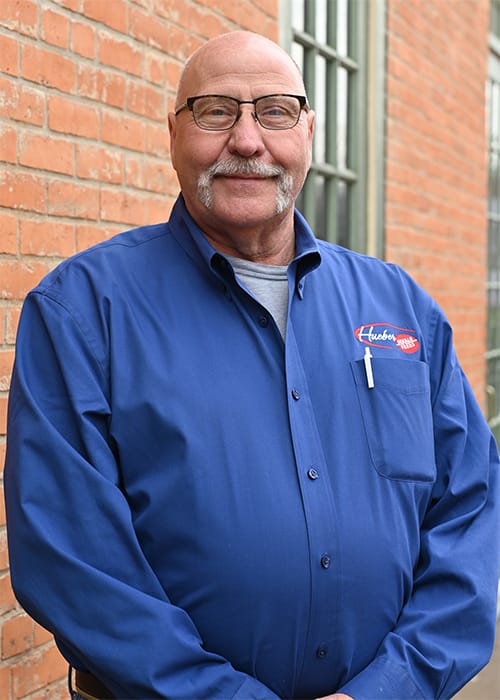 President of Hueber/Dekalb Feeds
About
Jon Hueber has 41 years of experience in the feed business as an owner, salesmen, and management in addition to the more than 6 years of experience in the feed business before Jon, his twin brother Jan and his father, Allen established Hueber Feeds, LLC.
Agriculture runs deep in the Hueber family heritage. This is apparent in the Hueber/Dekalb Feeds business model and the Hueber family's passion for their customers.
Jon is proud of the progress that Hueber/Dekalb Feeds has made in the agriculture industry and its communities. It is Jon's goal to put his employees first, to give back to his local communities and to help livestock producers stay profitable and productive for the sake the future of farm families.
Jon has been married to his wife, Jennie, for 43 years. Jon and Jennie have two sons, Jacob and Jordan, who play intricate roles at Hueber Dekalb Feeds. In Jon's free time, he loves spending time with his three granddaughters.